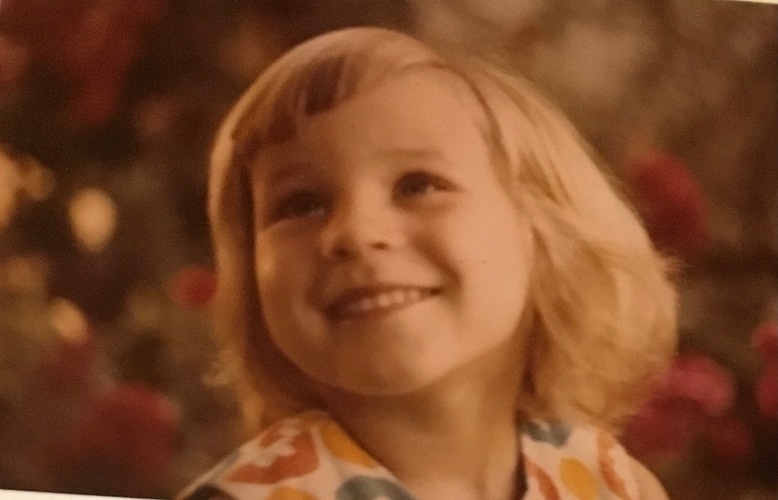 Sometimes it snows
Sometimes it snows here
Usually it rings in winter
Not
Always on the first try
This year the first snow took
It's sweet time
Just shy of December
Snow fell
It fell hard and thick
Laying on a layer of glare ice
Traitorous and beautiful
As the Sea
Galadriel might say
Snow fell thru the darkness
and the night
Illuminating and bright
Wind twirling the ice
Round and round each branch
Sometimes snow falls here
It stays
Long into Spring
Way past the January thaw
My memories picture a first
September snow
delicious and fleeting
A late October one
So many November
Storms
Power outages and all
And yet here we are the Friday
After Thanksgiving
And you dear snow finally
Grace
Us in all your glory
For sometimes it really does snow here
November 27th 2021
CTA
Midnight poems
Fly off cuff
In starlite night
Thrift store finds
Replaced by bird feeder
Love my little lanterns
Hidden moon
Snowy chill
Fire safe
Midnight delights
November 28th 2921
CTA
Darkness in a land of snowy ice
Tonight the wind is howling
I forgot
my wind chimes hanging
remind me how bamboo and steal can be
so loud in the dark
Yesterday it poured rain over snow
turned my driveway to slush
slowly over night
stiffened like egg white peaks
the traitorous combination
will prove deadly today
Yet still
in all this mayhem
Hope
remains
for the holidays
filled with mix and match dreams
bring a kind of light
most can feel
December 3rd. 2021
CTA
WHY
Why do they call it
the Oxford
comma?
Who puts
penultimate
in a definition?
I would much rather
a question
mark!
But still
the all illusive
comma
And Harvard
replied
it is ours!
So I finally get it
it comes before and
….
December 3rd. 2021
CTA
Three am in the depth's of night
Crimson flowers both
Promised and silk
Hold the room
A growing Amaryllis, yet to be seen,
and an undying Poinsettia,
remind me
of the ephemeral permanence
of our lives.
At three thirty am
on a snowless night
even the Owl
needs its mouse,
yet all is
extraordinarily
still
save the dancing twinkling lights
on fragrant pine branches,
and ribbons of gold and silver,
wrapping rough twigs into glorious
gowns, fit for the Holy Days,
when light and dark meet at last
in the wee hours of the morn'
And then
from seven am to
four pm, with a little luck,
the sun
will
shine
on snowy grounds
holding
our gentle hearts
as one
until swiftly
night returns the magic
of the dancing twinkling lights
…
December 5th 2021
CTA
My understanding of the world
Was shaped in part by UNICEF
How magical to dream
Of a world view
Specifically for little ones
I imagined other young ones too
In far away places
Growing as one
I dreamed
A world at peace.
As I grew up,
I came to realize,
My world view was
I was reminded
how magical it is
And comes to rest for a brief moment
Transforming
quiet awe
into
laughter
come first
December 6th 2021
CTA
Hold my heart
Hold my hot chocolate
Hold my eggnog
Hold my wine, and my beer
Hold my hand
Hold my soul
Hold me tight
My hat in hand
My heart on my sleeve
every medical professional
each and every nurse, doctor,
coroner, and first responders,
every scientist, every researcher,
Who put their life on the line
So I might be able to breath
a little more at ease in mine.
As I sat down on a metal folding chair
I turned carefully to the older human
sitting across from me
they took a day, many probably,
came out of retirement maybe,
if I was
nursing or breast feeding
before very
compassionately
recording my response
on the clip board in ink.
Surround in fear and gratitude
to let my arm fall
by my side
And with a swift motion
As gently as a jab allows
I
was suddenly
inoculated
I felt a sense a relief
A sense of gratitude
A sense of gentle peace
And a sense of awe for
each person in that van
and beyond
who put their lives on the line
on hold
It takes a village they say
And this pandemic has taken a very heavy toll on our human village
As a collective we grieve so much loss
We feel a multitude of feelings
And we hope
with all our hearts
the precarious barrier will hold off
the ever mutating foe,
and create enough of a protection
to save a loved one
December 7th 2021
CTA
A candle dipped in gold
A sign of hope
Of light to come
A dancing moment
In the winter snow
For you dear soul
A tale on a winter's night
It starts with a crystal
Floating on the north wind
Falling slowly in a whimsical dance
Landing gently on a strand
Of silver hair
For you dear soul
Are at the turning of a life
When hot and cold meet
Each and every night
The light of a tale once read
Outside
Under a starlight
moonless sky
In the darkest December
A tale of a woman
who danced
A story so profound
It told of the transformation of the soul
Not once
but year
after year
after year
A story for the ages
One for weary hearts
A story so full
it carry's with it
it's own magic
And night
after night
Heals and rejoices
In the wilderness
of soul
December 9th 2021
CTA
The Amaryllis grew an inch
Tonight I can almost hear
two green shoots pushing
their way into light
as if they are all
curled up in the bulb
slowly
continuously
emerging
but what is even more
amazing
is they are actually
knitting themselves
into leaves and flower!
They are creating themselves
almost in audible formation from
light and water and a few grains of soil
into green living leaves
in the middle of winter
In a snow storm!
December 9th 2021
CTA
Someone told me recently it is easy to find bad news, but it takes a lot more digging to find good news
so today in the spirit of one friend I share a poem for the pictures of another friend:
Un rêve façonné
de toutes les pelles mécaniques
du Valais, un travail
Titanesque
et une enfance remplie de music
d'accordéons, et de rires de vignerons
pour des fêtes loin dans la nuit,
Raclettes et chansons
Il était une fois
un stand de tire, et
une caverne mystère blottie
dans le roc, où les pas des cousin(e)s,
et explorateurs
apparaissent
disparaissent
dans l'eau et la glaise
au fil des saisons
Il était une fois
un feu de bois où
l'on se raconte
les histoires du jour,
et un feu de forêt si
puissant le rouge goûta la flame
cette année là
Il était un fois
un jardin d'enfance digne
des Dieux,
un souvenir indélébile,
un Château de Lumières
Où l'on voit un instant la vue du ciel
car un photograph
rempli d'inspiration
capture la raison d'être
d'un lieu embelli avec le temps
La chanson raconte un vieux chalet
rebâti plus beau qu'avant …
Cette vue d'en haut
Déclare l'amour d'un château
qui revis
Un domaine digne
illuminé d'or et de neige,
un amour si puissant
transcendant l'au-delà
rempli de tendre
fierté pour les vignes
et le vin
un amour
qui passe le test du temps
December 11th 2021
CTA
By moonlight the Amaryllis grew
Into three beautiful leaves
A flower still forming within
As the moon hung heavy
In a bright maple tree this night
Heavy with anticipation the clouds
Sitting low in the sky could not mask
Her bright
Slowly as midnight past
she gently rested
On a bed of stars
And the moon
to be full in five days
Almost audibly moved to the edge
Where the sky meets the mountain
Only to disappear
Surrounding her heart
with a halo
warding off the most intense
darkness
December 13th 2021
CTA
One snow flake
Follows another
Slowly they stack up
It was eleven am
Half the pond is iced over
The raft is safely a shore
The fire wood is stacked
And the old apple tree
who finally exhaled this year
is also neatly stacked ready for
meat
The Adirondack chairs made their way
to the pond in the back of
the old 1982 blue truck
It's almost Solstice
and the miniature tree is
full of lights and gifts
wrapped with care
I love this time of year
Everything slows down
Ice and darkness return
and tonight fluffy snow flakes too
It's a joyous anticipation
I can't believe the New Year is
two weeks away
I wish I were writing of a pandemic long
behind us, of better times ahead
Instead I pause and hold the moment
I wish on a star
for gentler times
I summon the moon light
Behind the clouds
And I sink into the feather bed
Ready for a long rest
Good night dear friends
may you weather the storm well
and may your hearts be light
in the coming night
December 18th 2021
CTA
Red glass ornament
Twinkles in the night lights
Tiny gifts wrapped with care
And a fuzzy dog curled up in a ball
near the fire box
An Amaryllis flower pushing thru
And friends so dear to our hearts
These are the moments I cherish.
As the Solstice shifts perspectives
A sense of purpose and direction
A star
Winter is just getting started here
There is snow
enough to cover ground
and joy in pine boughs
laced in crystal
Nested under a starry sky
Dreams rise
In all the warmth and glow
my heart fills
There will be time enough
for the brutal winds of January
and its subzero temperatures
and subsequent thaw.
For now I rest in the gentle hope
this season sometimes brings
and savor friendships
and wonderful moments
fire side
December 22nd 2021
CTA
Slowly the night unfolds,
the little glowing screen
requests a status report
I ponder for a moment
and look into the light
and like lace letters
one by one appear
at my finger tips
They speak of winter
they speak of cold
They remember love
in all its forms
It's the 26 today
my new fountain pen
is at the ready but I have
forgotten the shapes of my letters
So to the screen I turn
carefully crafting an ode
to little squiggles of gold
long forgotten
And I pen a poem
from the heart
that with much love
my inked friend will transcribe
…
December 26th 2021
CTA
Somedays are a two poem day
They meander with the current mind
Days in sunshine and daisies
Past the darkness and the sullen nights
Past the relentless ice and fallen walkways
Past all that and then some
a two poem day
December 26th 2021
CTA
Your little light is calling!
Stumbling out of bed
Fuzzy slippers on
Nightgown all a wrinkle
Hair in disarray
By sparkling lights
She writes
Of joys and sorrows
Spring and fall
Of winter's glory
Ice and all
Of little moments
no more no less
For they make
What Dad called
Moments gathered
Moments shared
Moments forgotten
Recalled
Remembered
Set to memory
Set to stone
Moments by which
Life is the fullest
For each tiny moment
Added to the next
Collects like snow
Into a full fledge storm
Lived with all the emotions
brimming like a glass of
Bordeaux
with room for air
with glee
December 28th 2021
CTA
A little box of seeds
"Colorscape meadow mix"
Red fox roams the box
There, a small wood easel
holds a tiny poppy painting
surrounded with wild flowers
I dream a dream of Spring
And a beautiful song by
Valerie June
Poems start and end
At my finger tips
Images reflect
Precious visits
By the end of the week
it will be
2022
My year unfolded
Supported by each of you
Who love creative drive
Friendships new and old
brought joy
during these hard Covid times
I can see both sorrow and love
mirrored back
In hearts and likes and hugs
They call it virtual life
but this online forum reaches far
beyond into my every day
rocking a gently weary soul
anew
Thanks to each of you
December 28th 2021
CTA
They call it friendship
for like the mighty vessels of old
it sails the open seas
Braving every storm
Scale-ing every peak
From the highest Ups
To the downright lows
Friendship never wavers
In words and in silences
It sails
Virtually unsinkable
Steadfast friendship
Remains
Thru death and the years
Thru time apart and tears
It holds its ground
And even when held up ashore
Cooped up in Months of waiting
Friend ship remains
Steady to the last
Breath of soul and
Beyond
For like the ships of old
From sea floor to shinning sea
Its treasures still unfold
December 29th 2021
CTA
Gems for a quiet mind
Words sound asleep
Call out:
Pick me! Pick me
Sifting thru the sleepies
Eye lids falling back to
Neverland
Poems are crafted
Out of nothing
It's December 30th
Two days left
I can not believe
It's still a Pandemic
Insert expletives here
Here and
Here too
A gentle whining reminds me
It's time to let Luna out
Her exuberance at two am is
Awestrick-ing
In the moment the air is damp
Like an April morning
Tiny dew drops linger
Ice and snow hold foot prints
Like the best linoleum cuts
Deer tracks fill the garden
Kale is now mostly eaten
And the pumpkin torn to shreds
I love going out briefly
in the darkness
and the night
The bony cold
picks out dreams
and delights
I feel gratitude for my dog
Who asks with gentle noise
To relieve her aging bladder
Night after night
For without her I would not see
the glory of the darkness
on a starless night
December 30th 2021
CTA