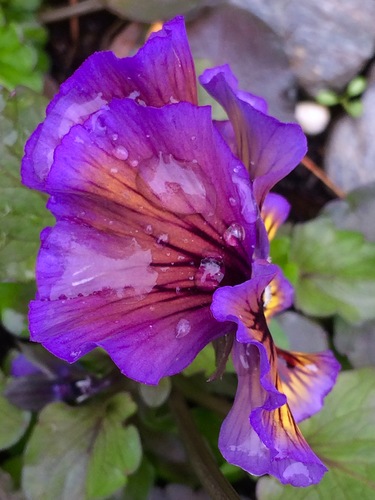 Words forgotten

I woke with a poem
Laid out in front of me
In the land of dreams
Oublier

Au pays des reves
me suis reveillée
Un poem écris
tout ensomeillé
Une fleur étourdie
vers le clavier me lance
pour découvrir les mots
éparpillés.
Avril avance

Petits pas gigantesque
En perce neige et jonquils
Miraculées
au ralenti on mesure
un hiver étendu
Raconté en multiples saisons blanches
De gels, de boues, de branches
Infinies.
The advances of April
Miniscule steps
Measured in snowdrops and jonquils
Miraculously
Melted in slow motion stops
Foretold in multiples
In seasons and frozen tones
Thawing even the coldest of souls.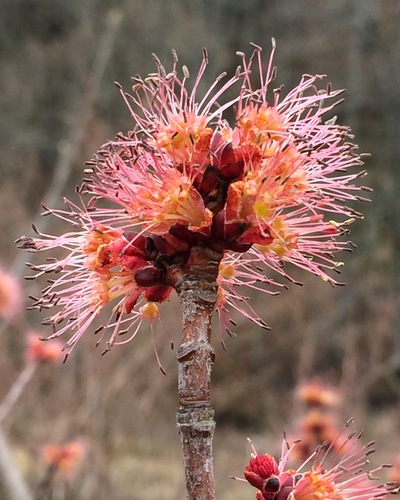 Slowly

Floor creeks
Chair squeaks
Tendons behindhand
Follow suit
Miniature sounds
Unfurl in
Apple Chancery.



Au ralenti

Le parquet crique
La chaise des 50
un echo dans la nuit
les mains tendrement
suivent les sons
miniatures
qui déferlent en
Apple Chancery.
Le ruisseau cours la foret.
Son murmure,
amplifie la nuit.
Au ralentis la lune pleine,
traverse les étoiles.
Et moi j'ecoute,
leurs éclates de couleurs,
au profondeurs de coeur.
I can hear the brook
rushing thru the woods.
In slow motion stops
Rose moon travels
starry night.
My ear still,
firmly attached,
in wonder I gaze at
the dazzling lights.
Chant matinale

Coq silencieux,
lune éblouissante.
Neiges fondantes,
Moineaux étourdis.
Et moi å l'aube qui lis,
ta net presence.



Long before dawn
A chant

Silent rooster,
dazzling moon.
Melting snows,
light-minded pierrot.
And I in the morn who reads,
your foot print online.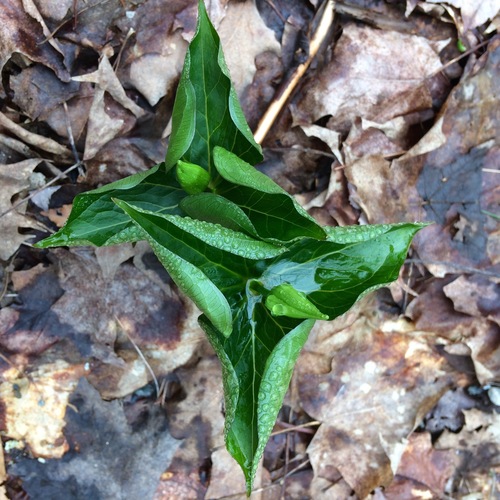 The blushing moon
rose and set
its spring fullness
almost made visible.
The earth rejoices
its potholes, ice and
muds in slow motion
turn to flowers.
In perfect harmony
their gravity dance
marvels.
Le rose de lune
se leve et
Se couche
un presage
du printemps
qui lentement se rempliras
De fleurs.
420

Was yesterday and
today
morning and night
dusk and dawn
the moment
of liberation
when in came
CBD & CBT
(no ROFL not the urban definition).



Mary-Jane ça traduit

exactement
å seize heure vingt
sauf quand elle s'explique
en acronymes et ris.





Les nuits d'avril

Coeur battent,
la flame ruisselle.
Ensorcellée
elle décélère vers le matin.
Sans se håter å cinq heures cinquante trois
Siri explique l'univers å l'envers.
Bewitching the nights of April
Trickling flame
In slow motion
Quickens the morning heart.
At six twenty three
Siri explains, the up side down
Universe.
Spring
Out of bed
Into the low April
Celling
Suddenly revelation
Asparagus bed
Bear.


Tout d'un coup

Le printemps
Sours du lit dans un
Doux, parfum de pluie
Revelation, bientot
L'asperge
vera l'ours.
Patiently Waiting
A winter leaf
lifted by the spring winds
in an instant
joins the peak.
Patience
Une feuille de vigne
emportée par le vent
en un instant
rejoint la cime
qui l'attend.
Ciel sans étoiles

Il arrive le printemps,
un nuage a la fois,
une goutte de pluie,
un borgeon,
toi et moi.


Stars, less night

Spring is here,
one cloud at a time,
a drop of rain,
a bud,
you and I.
April Forecast
Floods
sleet, rain, snow.
Storms.
Snow covered mud,
Unique combinations.
Previsions pour Avril
Inondations.
Grisaille torrential. Neige.
Orages.
Terre mouillée, gelée
Combinaisons
Unique.